This has been a hard month for all of us. 
No eating out, no going to the movies and no retail therapy has given us a stark reality of the times. There are a few bright spots in these categories—grocery stores, for example, which are staffing up to respond to the crisis. But the vast majority of these businesses and workers are facing existential disaster
We have been rocked by this "invisible enemy", the COVID-19 (coronavirus) pandemic. Some estimates from economists paint a bleak picture that the COVID-19 outbreak could eliminate 3 million jobs in the United States by the summer; this is a hard prediction to wrap our heads around. 
If you remember in January, hourly wages rose by 3.1 percent and unemployment was at a record low of 3.6%. Life was good. The stock market crushed records and we the people, were making money, serious money. 
Money for new homes, new automobiles, and saving for retirement. 
BUT… There is good, possibly a silver lining in all of this. Last week, the people we elected to support us in Washington helped pass a bipartisan bill, The Families First Coronavirus Response Act, that will help invigorate our economy. 
By working together, (something that never seems to happen anymore in Washington), the Senate and the House passed this piece of legislation by an overwhelming margin. 
This bill, as we all know by now, will offer small business assistance at a time when we need it more than ever. 
Here's a quick review:
The Senate bill sends checks (or direct deposits) of $1,200 per individual and $500 per child. These start phasing out for individuals earning $75,000 and families earning $150,000.

If you recently lost your job, you'll be able to get $600 a week on top of your state's unemployment insurance payments. Struggling gig workers will be able to get the same benefits as conventional employees.

Small businesses can secure federally guaranteed loans. As long as the proceeds are used to pay employees and expenses like mortgages and utilities, the loans will be forgiven once the economy improves.
This is a good start, but we know more will be needed to keep many businesses afloat.
As a small business ourselves, we have compiled a list of more resources to help your business if you run into hard times.
SBA
Small business owners in the United States and all territories are eligible to apply for a low-interest loan due to COVID-19. Click

HERE

to learn more.

For businesses that already have a relationship with a SBA approved lender, you could be eligible for a

SBA Express Bridge Loan

. 
Facebook
Credit card companies: Capital One, Citi, Wells Fargo
The above credit card companies said they would work with small businesses that are experiencing difficulties in making payments. 

Citi is waiving fees on early CD withdrawals. 

JP Morgan Chase

is pledging $50 million to help small businesses in need.

Wells Fargo donated $6.25 million to help individuals and small businesses that are experiencing financial hardships.

Kabbage

is offering a gift certificate programs to help support businesses
These are just a few of the resources available to small business owners at this time of crisis. If you are in need, reach out for help. 
There is light at the end of the tunnel. In the not-too-distant future, the pandemic will end and we will return to something approximating normal.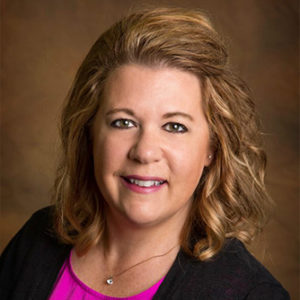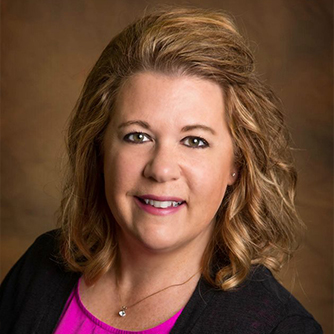 What we do over the next 12 to 18 months can ensure that our economies get up and running again while protecting themselves against similar scenarios in the future. 
We are #AllInThisTogether
Brandi Brecht
Executive Director, Community Educators