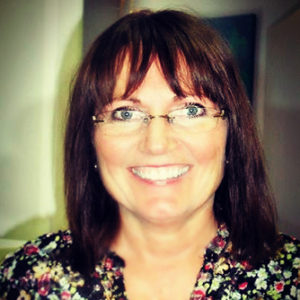 My name is Jackie Jaeger. I am currently married and originally from Dubuque, IA.
My favorite hobby or sport is Tennis, I've been playing / studying it for 15 years and in my spare time I like to cook. Interesting or little known fact about me is that I have a lot of pets- both cats and dogs.
I am a licensed insurance professional and have worked in the industry for 30 years. The reason I joined this profession is because somebody recognized that I had the right skill set and told me I ought to pursue it!
I became an instructor because I love to help customers with insurance, and teaching is a way to share those lifelong experiences with other producers.
I started teaching 12 years ago and my favorite courses to teach are financial planning and annuities. When I first got into this industry, my biggest fear was making enough money to survive, because I didn't yet understand anything.
Students seem to enjoy when I teach webinars because they say the time flies by 🙂
And I love it when my students type to me in the chat box during the webinar and share their stories on whatever we are talking about.
The best part about teaching for Community Educators is that even if my internet totally signs me off or my mouse stops working, Brandi always figures it out for me and any students who are having issues. No matter what, she gets us through as planned! It's a miracle.
I prefer to teach webinars because it is almost just as much fun as live classroom and it is a better use of the students' time so they don't have to drive far for the class. Some live classroom students used to drive 7 hours if they waited too long and their license was due that month!
My advice to someone who is considering taking a CE course but still on the fence? Hurry up, your license renews in 36 months or less!
All webinars have different topics and different teachers. Most of them are only 3 hours, so I'm sure we have sat through worse football or baseball games than that, and every webinar is as different as a sports game, but the variety makes the time go fast because when you are taking a new topic, it's like going out to dinner!
My words of wisdom to a newbie in the insurance industry? Stick with it, referrals don't come the first couple years as easy as what they say, but if you keep on doing a great job for everyone, you will reap the rewards of your diligent work on behalf of clients.
By feeling good about your work and by people finally feeling not only comfortable to refer people to you, they feel they are helping the person they refer!
If you have any questions for me, I'm still old school. My favorite way to talk is on the phone. Brandi can get you my contact info, or hang out after our webinar, that's really fun.
When everyone else signs off, I can open up your microphone and it is like we are on skype with no cameras!
Jackie Jaeger